YSL PURE SHOTS NIGHT REBOOT SERUM
Chat & Shop YSL Pure Shots 30ml IDR 1.440.000
What It Is
A resurfacing bi-phase serum that gently exfoliates, refines and moisturizes to reveal a smooth, radiant complexion by the next morning.
What It Does
This bi-phase formula combines gently exfoliating glycolic acid with moisturizing oils and protecting moonlight cactus flowers to remove dead skin cells while locking in moisture. It reduces signs of fatigue and clarifies dull skin for a healthy complexion that looks energized overnight.
Key Ingredients
Glycolic Acid: 3.4% concentration gently exfoliates for improved skin radiance and visible clarity, revealing a youthful glow by the next morning
Proprietary blend of Argan and Seed Oil: soothe and even skin texture after exfoliation for a nourished, healthy complexion
Moonlight cactus flower: repair and protect skin cells to reactivate skin regeneration over time, making the skin smoother and more luminous
LANCOME ADVANCED GÉNIFIQUE FACE SERUM
Strengthens the skin's protective moisture barrier for healthy, glowing skin.
CHAT & SHOP LANCOME 30ml IDR 1.380.000
What It Is
This serum strengthens the skin's moisture barrier in one drop. A strong skin moisture barrier helps to lock in hydration and defend against external aggressors including pollution, and cold, and dry weather. Formulated with 10% Bifidus Prebiotic, Hyaluronic Acid, and Vitamin Cg this anti-aging serum helps to improve the look of dull skin and the signs of aging for visibly glowing skin.
What It Does
Advanced Génifique Serum improves elasticity and improves the appearance of fine lines caused by dehydration or thinning skin, which can eventually deepen into wrinkles. Used morning and night, Advanced Génifique serum visibly hydrates, plumps, and evens tone to restore healthy, younger-looking skin in just 7 days*.
What is The Skin's Moisture Barrier?
"The skin barrier is the outer surface of the skin. It acts as a powerful shield to help protect against external aggressors. It works to keep the good stuff in and the bad stuff out. When your skin barrier's natural balance is compromised it can leave your skin more vulnerable and more sensitive." – Dr. Annie Black, Lancôme International Scientific Director.
CLARINS DOUBLE SERUM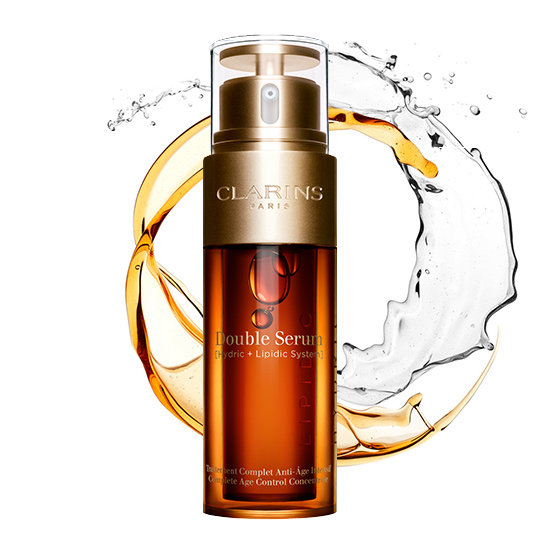 Chat & Shop CLARINS 30ml IDR 1.340.000
What It Is
Clarins Double Serum is a Complete Age Control Concentrate formulated to help work on the 5 vital functions of the skin for a more youthful and radiant complexion. Now containing 21 active plant extracts including new star ingredient turmeric, distinguished for its exceptional anti-aging properties. Double Serum acts on the appearance of major signs of skin aging, skin is more radiant, and firmer, and fine lines are smoothed. The new innovative bottle delivers a made-to-measure dosage of the serum, thanks to its rotating push button.
What It Does
The skin is firmed
Wrinkles are visibly smoothed
Radiance and evenness are restored to the complexion
Pores are diminished
Clarins Plus
The anti-aging treatment is enriched with [20+1] plant extracts that use a hydrolipidic and biomimetic double formula to stimulate the five vital functions: hydration, nutrition, oxygenation, regeneration, and protection. This multi-tasking serum does it all!
ESTEE LAUDER ADVANCED NIGHT REPAIR SERUM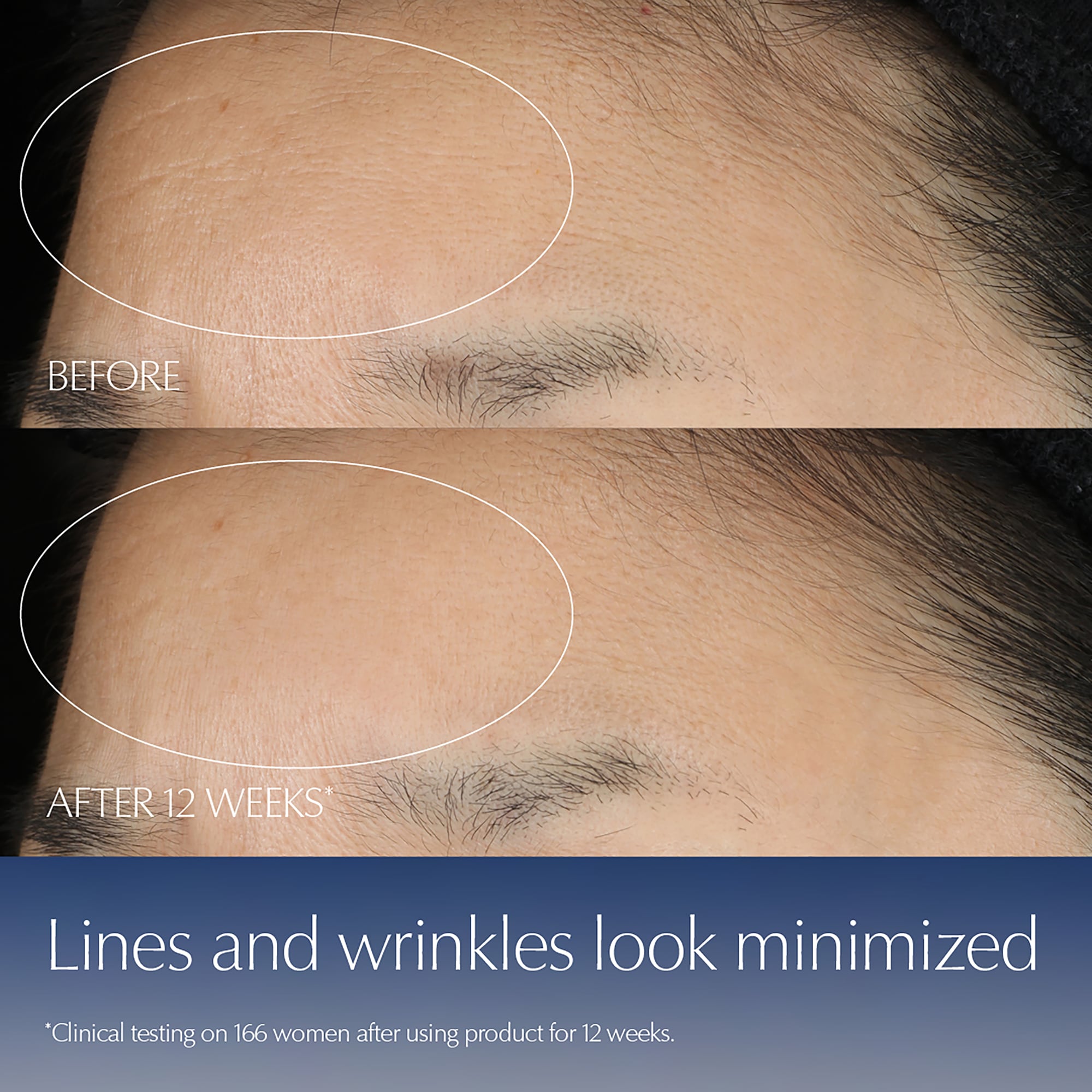 Chat & Shop ESTEE LAUDER 30ml IDR 1.340.000
Fast Visible Repair and Youth-Generating Power.
Now with Chronolux™ Power Signal Technology, this deep- and fast-penetrating face serum reduces the look of multiple signs of aging caused by the environmental assaults of modern life. Skin looks smoother and less lined, younger, more radiant, and even-toned.
Proven effective for all skin tones. This is the high-performance face serum beautiful skin can't live without.
Advanced Night Repair harnesses the restorative power of night to deliver visible renewal. It works night and day to help the skin maximize its overall natural rhythm of repair and protection.
EVERY NIGHT
While you sleep, it helps ignite the skin's natural nightly repair process. Fast. A high level of Hyaluronic Acid helps lock in moisture for 72 hours. This helps create the perfect environment to optimize the skin's natural repair process. Our exclusive Chronolux™ Power Signal Technology helps increase skin's natural repair ability for visible renewal and firming.
EVERY DAY
During the day, this serum helps protect skin from environmental assaults­—a key part of the skin's own daily rhythm. Helps defend the skin against the visible effects of free radical damage from environmental sources like pollution, ozone, blue light, infrared, and microdust. Provides 8-hour anti-oxidant protection to provide an all-day defense against environmental assaults, and help keep skin looking younger and longer.
IDEAL FOR
Multiple signs of aging
Visible age prevention
Loss of firmness, tone
Lines and wrinkles
Dryness, dehydration—includes Hyaluronic Acid
Dullness, loss of radiance
Uneven skin tone
Anti-oxidants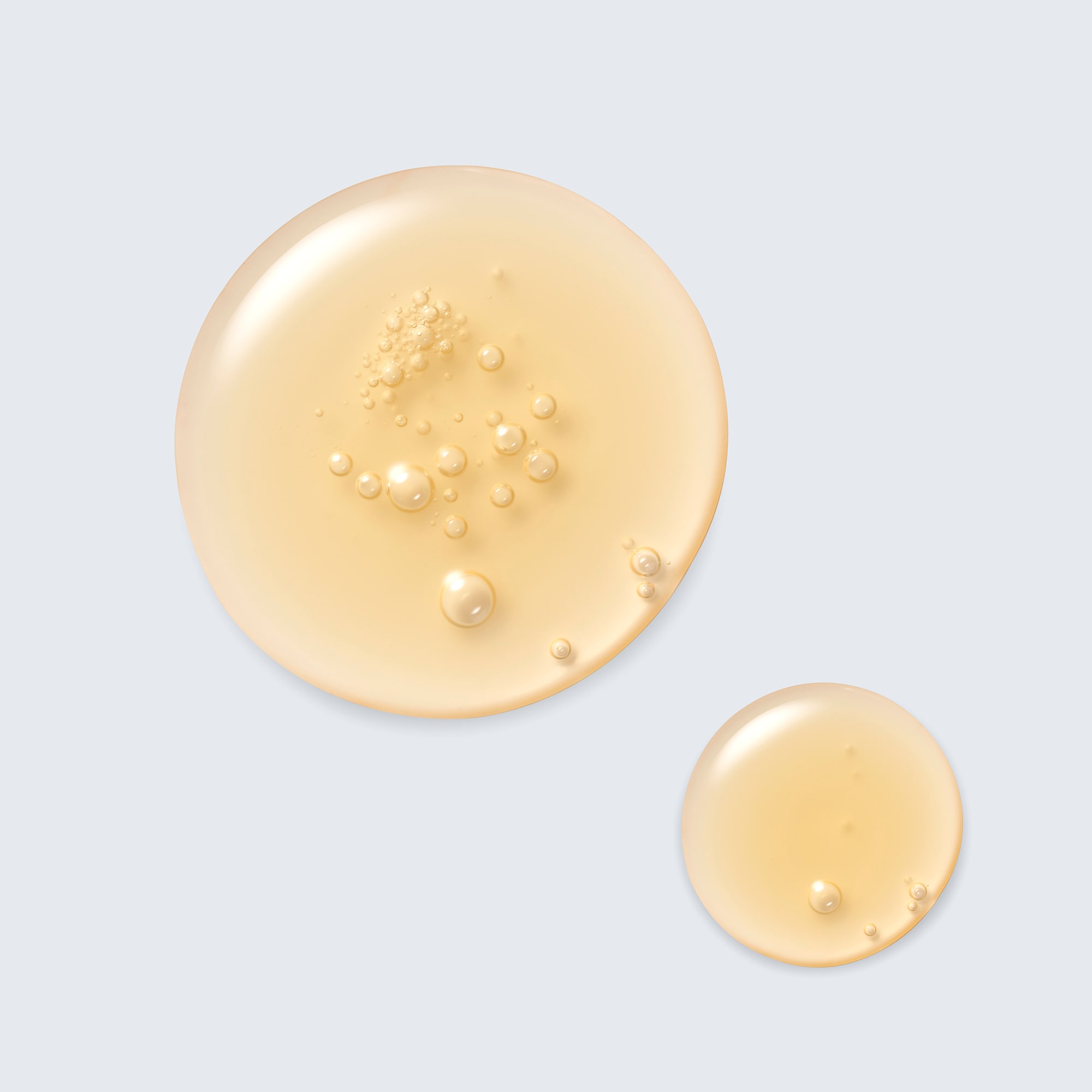 KIEHL'S VITAL SKIN STRENGTHENING HYALURONIC ACID SUPER SERUM
Chat & Shop KIEHL'S 30ml IDR 950.000
What It Is
Our Hyaluronic Acid serum strengthens skin to help resist signs of aging while boosting radiance and smoothing fine lines. Formulated with 11kDa Hyaluronic Acid — our smallest form of Hyaluronic Acid, which penetrates 8 skin surface layers deep** — and an Adaptogenic Herbal Complex, our serum neutralizes the effects of external skin-aging stressors for youthful, radiant skin.
What It Does
Helps correct visible signs of aging, which can be caused by skin stressors including pollution, stress, and sun exposure
Clinically shown to improve skin texture by 41%*
Clinically demonstrated to boost radiance by 29% and improve resilience by 38% for glowing, healthy-looking skin*
Clinically demonstrated to visibly reduce fine lines by 27%*
Clinically demonstrated* to double skin's strength**
Absorbs easily with a lightweight texture
For all skin types, including sensitive skin
Key Ingredients
Our skin-strengthening serum is infused with our proprietary Adaptogenic Herbal Complex of Schisandra Berry, Holy Basil, and Red Ginseng. This powerful serum is also formulated with 11kDa Hyaluronic Acid our smallest form of Hyaluronic Acid, and deeply penetrates skin's surface layers while helping to hydrate and fortify skin.
Together in our formula, these ingredients help strengthen the skin's barrier, making it better able to resist aggressors, while also helping defend skin from free radical damage and skin-aging stressors. Beyond defending against early signs of aging, our efficacious formula also helps visibly correct signs of aging including fine lines, and dull skin.
All of these must-have serums are available at Central Department Store, Ground Floor.
It's the best time to shop all of these serums because we are having Central Beauty Bonus.
Get Cash Discount Coupon Up to IDR 1.500.000 with a minimum purchase of IDR 1.000.000.
Spin & Win Beauty Gifts (Weekend: Sat & Sun)
Free 5 minutes Beauty Service
Free Samsonite Luggage with min. purchase IDR 20,000,000
Shop now and get your glow back!