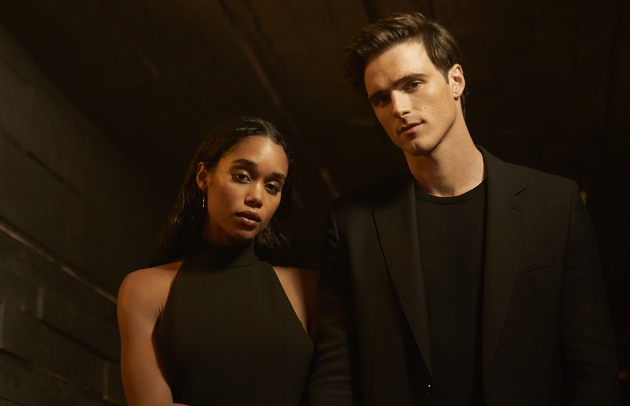 THE POWER OF ATTRACTION
The seductive intensity of BOSS The Scent defies the laws of gravity
in a spectacular new film starring two rising stars
Radiating passion and sensuality, a show-stopping campaign takes the seductive intensity of BOSS The Scent into a whole new dimension. The power of attraction between two protagonists, portrayed by Jacob Elordi and Laura Harrier, is stronger than ever before as the launch of BOSS The Scent Le Parfum unleashes a new love phenomenon.
A Spectacular New Campaign
A night-time universe sets the stage for an encounter like no other in the new BOSS The Scent film, directed by Marco Prestini. Eyes connect; pupils dilate. We are plunged into a spectacular, sensual world where control is given over to the senses. The boundaries of time and space melt away as skin tingles with anticipation, and the power of an all-consuming attraction draws two individuals closer and closer together.
Two New Faces Of Seduction
Australian actor Jacob Elordi, star of the Euphoria series, effortlessly embodies the mysterious charisma of a BOSS The Scent man as he joins the BOSS Parfums family. Bringing passion, intimacy, and innate self-assurance to the screen, Jacob represents a new generation of BOSS men for whom raw emotions are truly powerful.
American actress Laura Harrier reveals another side to the BOSS The Scent woman in this new chapter: one where her independence, strength, and sensuality are more heightened than ever before. The star of Spike Lee's BlacKkKlansman and the Netflix mini-series Hollywood encapsulates enigmatic, provocative confidence as she brings her compelling presence to a true game of equals.