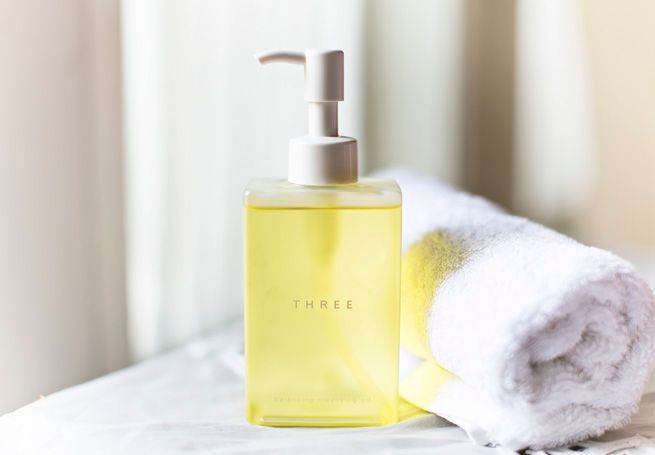 (courtesy: Alodita)
The basic idea of oil cleansing is to use natural oils in specific combination to cleanse the skin and naturally balance the skin's natural oils. This produces much more nourished and moisturized skin that traditional soap and detergent based facial cleaners.
Oil used to massage your skin will dissolve the oil that has hardened with impurities and found itself stuck in your pores. The steam will open your pores, allowing the oil to be easily removed. Should you need it, the smallest drop of the same oil formula patted over damp skin will provide the necessary lubrication to keep your skin from over-compensating in oil production."
Oil dissolves oil. One of the most basic principals of chemistry is that "like dissolves like." The best way to dissolve a non-polar solvent like sebum/oil, is by using another non-polar solvent similar in composition: Other oils. By using the right oils, you can cleanse your pores of dirt and bacteria naturally, gently and effectively, while replacing the dirty oil with beneficial ones extracted from natural botanicals, vegetables and fruit that heal, protect and nourish your skin. When done properly and consistently, the oil cleansing method can clear the skin from issues like oily skin, dry skin, sensitive skin, blackheads, whiteheads and other problems caused by mild to moderate acne–while leaving your skin healthy, balanced and properly moisturized.
THREE Balancing Cleansing Oil, for example, made with natural oil that has superb purifying power. It quickly melts away high performance UV protection and waterproof makeup to clean deep into the pores. Removing excess sebum, it takes away dullness and roughness for a clearer complexion. Watch the review below:
(courtesy: Carryna Pratiwi)